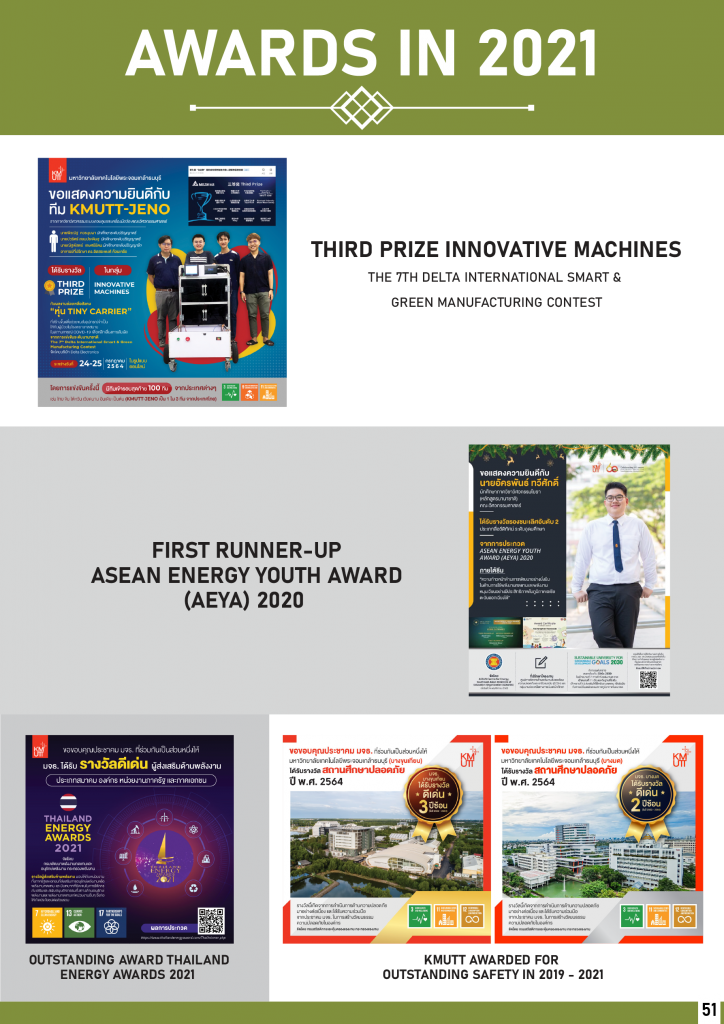 Solar Decathlon Europe 2019
KMUTT represents Thailand for Solar Decathlon Europe 2019 in Hungary " Resilient Nest Receives 4 Awards in International Competition
Enthusiastic team of Thai students from King Mongkut's University of Technology Thonburi (KMUTT) garnered 4 awards in a row such as "People's Choice Award Winner" and 3 major prizes in the international competition in "Solar Decathlon Europe 2019" participated by 19 universities around the world.
KMUTT team ending up with 4 prizes competed with universities in England, Romania, Hungary, Spain, The Netherlands, Denmark, Belgium, Greece, France, The United States and Italy. Besides, KMUTT team is the only qualified team from Asia to participate in 'Solar Decathlon Europe 2019' which was held in Hungary.Mr. Kasan Chanto, Ph.D. student and KMUTT's SDE'19 Project Manager said, "The Resilient Nest" was proclaimed as the Winner of People's Choice Award (which has the top number of votes from people around the world), 2nd prize winner in the category of "Comfort Conditions", 3rd prize winner in "Neighborhood Integration and Impact" and "Innovation and Viability" respectively.
---
Green Heart Student receiving EXCELLENT INFLUENCE AWARDS in No Single Use plastic from The 4th Asian Conference on Campus Sustainability (ACCS)
ACCS is a network that promotes campus sustainability across Asia. ACCS has now changed its name to ASCN (Asian Sustainable Campus Network ). In Student presentation, students from 10 universities across Asia participated, our students received excellent influence awards in No Single Use plastic campus.
---
1 ST PRIZE WINNER IN STUDENT PROJECT ON "SAY NO TO SINGLE USE PLASTIC IN KMUTT" FROM SUSTAINABLE UNIVERSITY NETWORK: SUN THAILAND 2018
---
1 ST PRIZE WINNER IN STUDENT PROJECT OF "GREEN HEART STUDENT FOR SUSTAINABLE SOCIETY" FROM SUSTAINABLE UNIVERSITY NETWORK: SUN THAILAND 2019
---