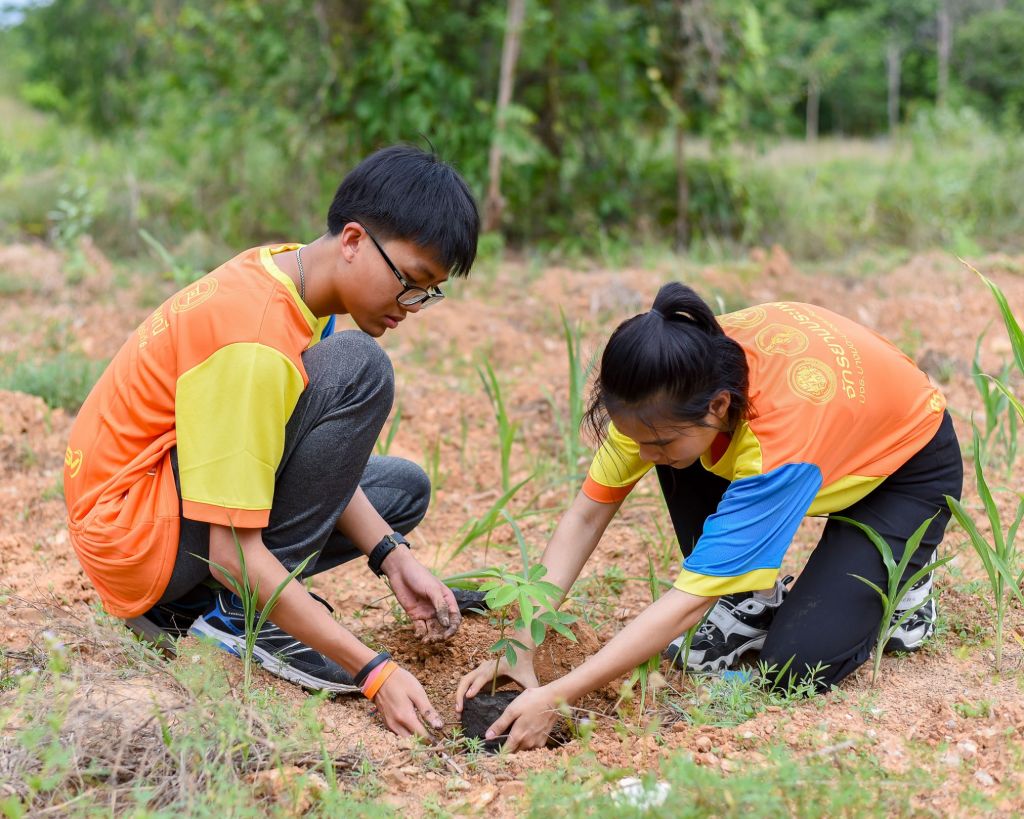 Number of student organizations related to environment and sustainability
In 2022, KMUTT student organizations related to environment and sustainability  are 15 Club (from 52 Club in KMUTT) consist of:
---
student clubs
GREEN HEART CLUB
The propose of this club is created a Change Agent student by using Green University idea. A Change Agent mean a student who excellent on their branch along with social responsibility including Environmental and energy conservation awareness. They will organize an activities to promote Energy and Environment conservation as Green Society Project, Second hand Market, Smart Room Contest.
VOLUNTEER RURAL DEVELOPMENT CLUB
Propose of this club is organized "Volunteer for Rural Development Camp" 2 Camp per year KMUTT student will survey the rural area which needs a help aspect. A member will support rural area in many aspects such as build school
NATURAL RESOURCES AND ENVIRONMENT CONSERVATION CLUB
this club organize Environment conservation camp 2 times/year. The staff take a new coming to go to somewhere's National park or the forest in Thailand. They will learn the natural function and how to protect or retrieve it from human destroy. Some of activity are planted tree, natural dam constriction.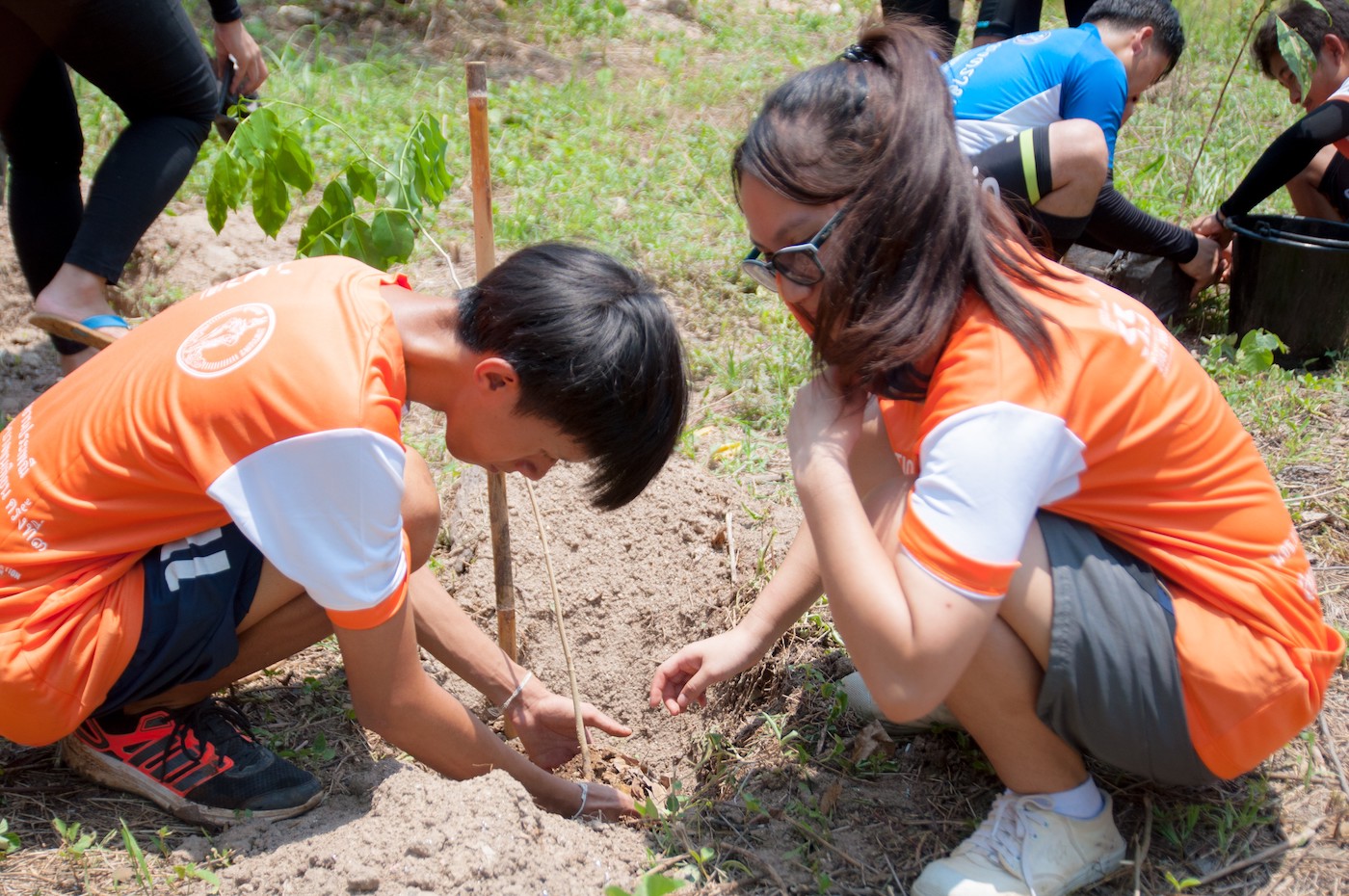 GREEN BIKE CLUB
Green bike club is a large group of student in KMUTT who love to ride for a good health and reduce a fuel combustion from driving. They organize activities to reduce Energy consumption in transportation by car and motorcycle as promote to ride, Bike taxi, Bangmod- Bangkhuntien Traditional Bike Trips.
WHITE PENCIL CLUB
This is a club that arrange 7-12 days camp in rural area for learning a traditional of each community along with give Environmental and Energy conservation awareness to children thought a specific activities.
2B-KMUTT
2B-KMUTT is a group of senior student who organize 12-15 days camp for 250-300 high school student. They arrange an activity which concern Energy and Environment research and subject that a student expected to study in bachelor's degree in KMUTT.
KMUTT MAKER CLUB
KMUTT Maker Club is a place for KMUTT students to be both creative and innovative thinkers and inventors. Through electronics, and other textile and artistic exploration, students in the club have an opportunity to use resources available through the Learning Commons and our Makerspace. Many products produced by the student maker club have a focus on sustainable development, environmentalism and local culture.
HTTPS://WWW.FACEBOOK.COM/BANGMODMAKER/?REF=PAGE_INTERNAL
---
Student Unions
Student union clubs aims at connecting a group of students with similar interesting a stronger sense of community while providing opportunities to engage in faculty organizational and leadership development. An activity of student in Student union clubs concern a variety of colourful activities which is up to the recognition of each faculty in KMUTT as Engineering, Science, and Architect etc. All activity relate Green concept, provided a comprehensive advising, resources and guidance to students for recognition, organizational and leadership development, and event planning via a variety of colourful activities for sorority and fraternity members by KMUTT's staffs of the Student Activity Section. Student union clubs in KMUTT are 6 union clubs as following;
Faculty of Industrial Education and Technology 's Student Union
https://www.facebook.com/smo.fiet
Faculty of Engineering's Student Union
https://www.facebook.com/SAMOVIDVA
Faculty of Science's Student Union
https://www.facebook.com/samovidyakmutt
School of Architecture and Design's Student Union
https://www.facebook.com/pages/SoAD-School-of-Architecture-and-Design/258218191261
Media Technology's Student Union
https://www.facebook.com/Smomta
School of Information Technology's Student Union
https://www.facebook.com/samositkmutt