Green Heart students is a student who's interested in the sustainability that gathered since 2014. The group consists of many students from various departments and scholarship programs who want to contribute in making a green university. Thus, they volunteer to be a lead activist for the activity and innovation regarding sustainability, hoping for a better environment for the university. Also improve an understanding of the information about energy management, environment, and safety toward nearby communities. The Implementation are including
Creating a network in the university. Green Heart students, with the student union, student council, and clubs, are driving the students to make an activity relating to energy management, environment, and safety.
Creating a network with communities. Using a bicycle as a tool to get into the communities, students get to know more about different lifestyles and identities, including each community's problems. Then using their problems to create an activity.
Pass on from generation to generation. Work as a team then pass on the legacy by having Green Heart Camp for inviting a freshman as a part of the team.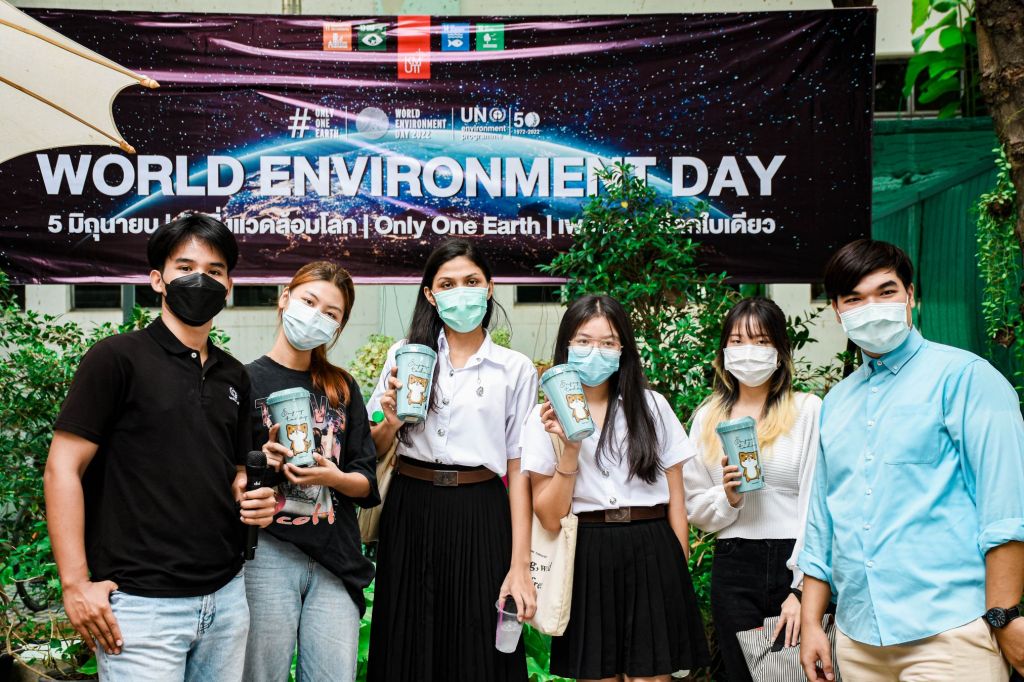 Results and Effects
Welcoming activity, such as Green Heart Camp, which will be held for 3 days 2 nights. A freshman will get to learn about the lifestyle for a better environment from the activity inside the university. There are more than 500 students who're interested in the camp every year.
Activity in urgent need according to the situation, such as the information of PM2.5. Various media are created for the activity. By joining hands with a hospital and district office, students in many schools are educated about air pollution from excessive PM2.5 in the atmosphere. The activity was held for 5 schools with about 500 participants. There was also an invention created.
Activity on the important environment day, such as World Environment Day, World Water Day, and World Forest Day. The activities will be held in the form of games and other creative ways that can reach the students. More than 20 activities were held throughout last year with more than 3,000 participants.
Activity for expanding the environment and energy management toward schools and communities by a green school network road show. Information and innovation are introduced to many communities with a consecutive follow-up. There are more than 700 participants from 8 schools. Thung Kru Kaset Fair, an annual fair of Thung Kru, Bangkok which having games and informative booths. The fair can attract more than 2000 participants from Thung Kru residents and nearby communities.